Our Company
Based in Washington, DC, Digital Evidence Group is the global leader of litigation support services. DEG's battle-tested trial consultants seamlessly support their clients from the beginning of their cases through trial, helping them win. DEG's services include:
Court Reporting / Stenography
Legal & Non-Legal Videography
High-Impact Graphics & Animation
Database Creation & Management
Video Deposition Syncing & Clips / 508 Compliance
Equipment Procurement & Management
On-Site Trial Consulting & Presentation
Electronic Brief (eBrief) Creation
David Wiseman co-founded Digital Evidence Group in 2003 to help streamline the litigation support service industry. Mr. Wiseman manages DEG's daily operations including client services, accounting, and vendor relations. He also heads the court reporting services division, specializing in complex and multidistrict litigation as well as class action lawsuits, both domestic and international. He has created and implemented procedures and quality control practices to effectively monitor deposition schedules and ensure that transcripts are delivered accurately and timely. Prior to forming DEG, Mr. Wiseman worked for Lexecon, an economic consulting firm, preparing experts for trial testimony. He later consulted for Accenture and Kana, managing IT projects for Fortune 100 companies including AllState Insurance, Ford, Sony and Washington Mutual.
He received a bachelor's degree in economics from the University of Wisconsin-Madison and a master's degree in business administration with a concentration in business operations from the University of Maryland.
Paul Hugo co-founded Digital Evidence Group and manages the trial services division. Mr. Hugo has vast experience with complex trial presentation and has acquired expertise in trial presentation software, synchronization, video encoding, courtroom and war room equipment procurement and management, document scanning and graphics management. During his career, he has been a consultant on more than 100 trials in many state and Federal courts, and is a member of the American Society of Trial Consultants. Prior to DEG, Mr. Hugo was a manager of complex patent litigation for two leading intellectual property law firms in Washington, DC, and later, a trial consultant managing courtroom presentations and developing presentation strategy.
He received a bachelor's degree from Syracuse University.
Daniel Bender is a Litigation Graphics and Business Development Manager for Digital Evidence Group. He works with attorneys to develop visual strategies for trials creating effective graphics. He brings more than 10 years of trial experience, both as a graphic artist and lawyer, to DEG. Mr. Bender teaches legal technology, introductory litigation and advanced litigation at Georgetown University and is an advisory board member of Georgetown's Paralegal Studies Program. He is a member of the New York, Washington, D.C., and Virginia bars.
After receiving a bachelor's degree from the University of Wisconsin-Madison, he earned his J.D. and master's in business administration from the University of Connecticut. He has studied communication design at the Corcoran College of Art + Design and has taken Edward Tufte's course on Presenting Data and Information.
Pierre Kressmann is a Senior Designer and Trial Consultant with Digital Evidence Group. He has more than fifteen years of graphics and digital media experience. Mr. Kressmann has developed concepts, graphics and animations for hundreds of cases in all areas of law. He has worked on large international matters with clients such as Bank of America, ExxonMobil, Microsoft, Nintendo, the National Football League, Samsung and Wyeth Pharmaceuticals. Prior to working at DEG, Mr. Kressmann was a litigation graphics design manager at Covington & Burling and a lead graphic designer at a national litigation consulting firm.
He received a bachelor's degree in painting and illustration from East Carolina University.
Julie Pritchard Wright is a Senior Designer and Media Producer at Digital Evidence Group. She brings over 20 years of expertise in leading graphics, animation, video and photography productions to create visual demonstratives for cases in many areas of law. Ms. Wright has supported hundreds of complex litigations for a variety of Fortune 500 clients, including Facebook, Apple, Intel, Google, Sutter Health, Owens Illinois, Safeway, Southwest, Yahoo, Hasbro, C&H Sugar, Costco, Macy's and Skechers.
Prior to joining the DEG team, she held the role of Senior Media Producer and Graphic Designer at two nationally known litigation consulting firms and worked as an independent educational media producer for six years.
Ms. Wright received a master's degree in Film & Anthropology from University of Southern California.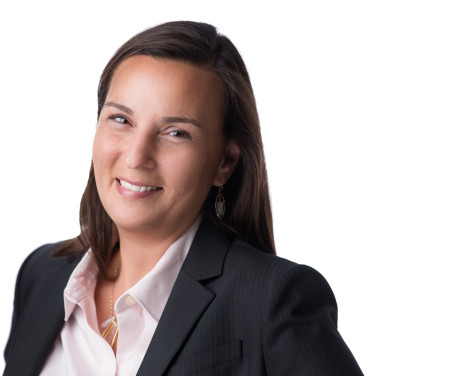 Karine Beers is a Litigation Consultant and Client Development Manager for Digital Evidence Group. She has more than 15 years of experience advising leading law firms and their clients on the most effective presentation strategies to use at trial and has worked on hundreds of cases over the years pertaining to all areas of law. She has taken Edward Tufte's course on Presenting Data and Information and is a proven expert in effective information design for use in complex litigation matters. Karine routinely conducts CLE presentations to litigators nationwide regarding the use of digital case presentation in the courtroom.
She received a Maîtrise en Droit, the French equivalent of a J.D., at the University of Nanterre in Paris, France, and a master's of law (LLM) from the Marshall-Wythe School of Law at the College of William and Mary.
Alexander Rennick is a Senior Trial Consultant with Digital Evidence Group. He works with attorneys to breakdown complex issues, creating persuasive graphics and presenting evidence in the courtroom in a compelling manner. He has participated in more than 100 high-stakes, high-profile matters including jury and bench trials, arbitrations, mediations and hearings. Mr. Rennick specializes in Intellectual Property and Antitrust litigation for fortune 500 companies such as Anheuser-Busch, General Electric, Caterpillar, Procter & Gamble, and Acushnet, the parent company for Titleist and FootJoy golf brands). Before joining DEG, Mr. Rennick was a senior trial technology consultant at Howrey, LLP for 16 years. He is an exceptional communicator with superior problem-solving skills and a keen sensitivity for deadlines and precision. He is skilled in all facets of trial technology presentation and has spent thousands of hours creating graphics and utilizing cutting-edge litigation technologies such as Sanction, TrialDirector, PowerPoint, Key Note and LiveNote.
Before becoming a trial consultant, Mr. Rennick studied business at the University of Maryland.
Geoff Roberts is a Senior Trial Consultant for Digital Evidence Group with 15 years of experience in the industry. Having worked on over 100 matters, he is an expert in presenting complex issues seamlessly in court using a variety of trial presentation software. Mr. Roberts has supported leading law firms in complex civil trials involving multiple parties such as Apple Inc. v. Samsung Electronics Co., Ltd.; United States of America v. Conrad M. Black, et al; Starr International Co. v. United States; and Haltom v Bayer Corp., among others. He also provides war room support in areas such as video synchronization, document imaging, and equipment setups. Mr. Roberts has managed video deposition synchronization and conversion, organized e-discovery projects, and drafted document coding manuals. He received a bachelor's degree in communications from the University of Southern Mississippi and a J.D. from Tulane University Law School.
Andy Mortensen is a Senior Trial Consultant for Digital Evidence Group with a decade of experience in the litigation support industry. With over a hundred matters under his belt, he has honed his expertise in deposition videography, video editing, digital evidence management and hot seating. Since the onset of the global pandemic and the need for virtual support services, over a twelve-month period, Mr. Mortensen participated in hundreds of remote depositions as a videographer and hot-seater.
Mr. Mortensen has worked with attorneys to breakdown complex issues in high-profile civil cases such as the BP Oil Spill (MDL 2179), Smartflash v. Apple, Amgen v. Apotex, Cioffi v. Google, and ProStrakan v. Actavis, including assisting in presenting digital evidence during the cross examination of Elon Musk in the highly publicized Unsworth v. Musk defamation case.Mr. Mortensen received an Associate of Arts degree from North Lake College.
Bill Fahnert is a Senior Trial and Deposition Specialist at Digital Evidence Group. Having supported over 2,000 depositions both in-person and virtually, as well as hundreds of trials so far in his career, Mr. Fahnert brings over two decades of experience in the litigation industry to our team. His expertise lies in providing pre-trial prep work to trial teams, including preparing clip designation, graphics, and creating video demonstratives. He also facilitates the war room and court room equipment setups. Mr. Fahnert also has extensive experience in court providing trial technology support to trial teams in both Superior and Federal Courts, using a variety of trial presentation software.
Mr. Fahnert received his associate degree in Video Production from the Art Institute in Seattle in 1998.
Matthew Heitmann is a Video Production Specialist at Digital Evidence Group. He manages the digitization and synchronization of client depositions. He also assists the trial presentation division of DEG by creating designation clips and demonstratives for trial.
Mr. Heitmann received a bachelor's degree in Industrial Design with specializations in Graphic Design and Marketing from Iowa State University.
Marguerite Stevenson is a Senior Case and Accounts Manager for Digital Evidence Group. She oversees all aspects of the deposition orders and facilitates a seamless process for our clients. She coordinates with our clients and manages the scheduling of depositions—organizing court reporters, videographers, interpreters, and meeting locations. She is also responsible for the prompt production and timely distribution of transcripts from those depositions. Ms. Stevenson received her bachelor's degree in philosophy from Dickinson College in 2015.
Emily Grottle is a Litigation Support Specialist who joined Digital Evidence Group's team in 2019. Ms. Grottle manages the court reporting services in the production division, which includes editing, quality control, and distribution of final transcriptions and exhibits. She also assists in DEG's daily operations and communications.
Ms. Grottle received her bachelor's degree in English and Linguistics from the University of Mary Washington in 2017.
Mounira Bendebiche is the Controller at Digital Evidence Group. Prior to joining DEG, Ms. Bendebiche had 14 years of experience in corporate accounting. She oversees DEG's daily accounting operations, including the accounting, payroll, accounts payable and accounts receivable departments. She also head's other financial functions at DEG, including the integration and implementation of new accounting systems and the alignment of operations with finance to streamline and optimize processes.
Ms. Bendebiche holds an MBA and an MS in Accounting from Stratford University.